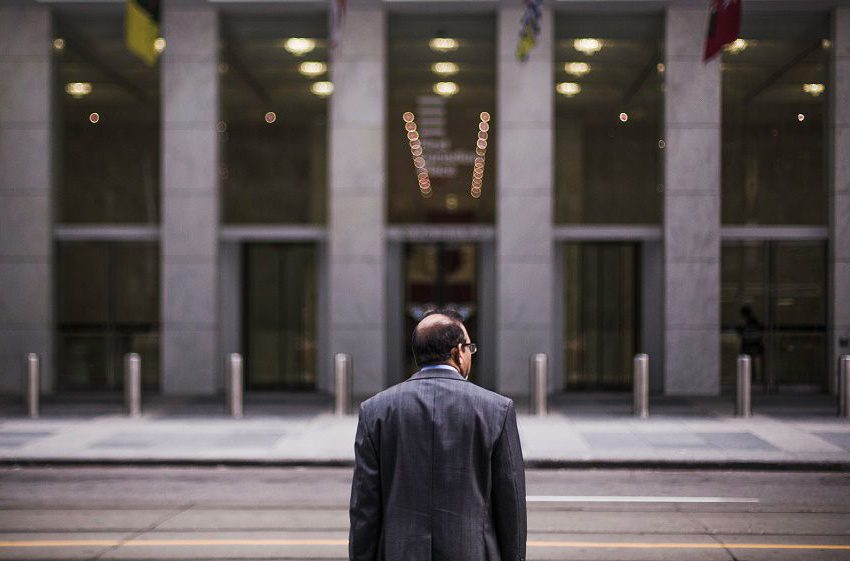 Serviced or conventional office space; what is right for your business?
Serviced or conventional office space; what is right for your business?
One of the first dilemmas facing companies looking for a new home is whether to go down the serviced office route, or a conventional office route. Both of these have their pros and cons and we have seen both work for a variety of different businesses.
Whether your company is a start-up or well established, small or large, there are many individual decisions you will have to make when choosing between fixed and flexible space. And although both are appealing in a number of ways, if this early decision is made with haste you could be regretting your choice sooner than you think.
For the sake of those who are not one hundred percent clear on what serviced and conventional spaces are we have prepared a quick overview of each to give you a rough understanding of what each entail before discussing their possible benefits to your company.
Conventional Space
Conventional or traditional office space is essentially when a business takes a lease on a building. This means the company is renting an empty office space, generally with no pre-existing office infrastructure.
Deals such as this often mean signing leases of up to five years (however deals can be shorter or longer depending on the logistics of the rental agreement). These type of leases are typically priced by square footage, which naturally varies depending on location, quality of space and lease length.
Pros
Taking up conventional space enables companies to 'make their mark' on a building. You will be able to develop the office to suit your business and brand the space accordingly. You will have more permanency and you will have the autonomy to make the space your own, an important factor for business looking to express their own identity.
Leasing a building also gives you greater control as to how you use and manage your space and grants you the freedom to project your company image. With Conventional space longer leases are also normally available.
Finally, costs of rents are usually significantly lower than comparable serviced office space, however…
Cons
Despite lower renting costs prices can escalate from the original quote. You have to be aware that costs such as rates, service charges, cleaning, telephones, IT, and security are not included in the rent and these can begin to pile up. Extra costs will also come from furnishing and decorating the office.
For this reason conventional space is often the preferred option for companies who have an infrastructure in place to deal with the maintenance and upkeep of an office, such as cleaning staff, IT technicians, receptionists and security guards.
It is also wise to be aware that it is a usual requirement that at the end of the lease the office is returned to a fully refurbished condition which will include removing all fixtures and fittings and would likely encompass some form of office restoration works.
Lastly, the finalising of the deal takes a great deal longer that it does for a serviced office space. (see our blog post 10 important things to consider when looking to relocate office space for some top tips.)
Serviced Offices
Serviced offices vary in a number of ways from conventional space. Firstly, they are usually offered on a month by month basis, based on a fixed rate per employee (or desk) rather than by square footage.
Unlike the 'empty shell' office space likely to be received under a conventional contract, serviced offices generally provide the option of furnished or unfurnished offices (although this depends on the provider) and will look like an office from the day you move in. This will include lighting, a form of cable management, IT and Telecoms set-up and general office décor.
Pros
Serviced offices are great due to the degree of flexibility they offer, and for this reason they have soared in popularity over the last few years. Month by month contracts allow businesses to avoid long term commitments that may limit company growth and restrain the business. (see our post here on flexible office space in the City's Skyscrapers)
Our clients often quote simplicity as one of the biggest benefits of serviced space over conventional. The speed in which you can find an office, sign a deal, and move in is unrivalled.
You could be looking for an office at the beginning of the week, and be moving in by Friday – what's more, the office you are moving into will be set up and ready to go from the moment you sign the deal and could include the use of a building receptionist and centre team who can lend much needed business support to smaller companies.
In addition, many serviced offices also have meeting rooms onsite, large breakout areas and kitchens with complimentary Tea and Coffee.
Cons
The downside of serviced offices is the lack of customisation. Offices are fixed and chances to express your company's image will be limited. You will also be sharing the building with various other businesses which could have a negative effect if they do not suit the image your business wishes to portray, or they are competitors within your industry.
Having neighbours can also take its toll when resources are shared. For example breakout areas, meeting rooms and even the car park.
In the long term, serviced offices can actually be more expensive than conventional space. Although there are more upfront costs assigned to the later, once the office is operation the cost can be considerable cheaper.
Which to choose?
Both types of offices will appeal to different businesses for a range of reasons. From our experience it is often businesses with fewer employees who tend to use serviced space, such as start-up and scale-up companies, however this is by no means a rule.
Serviced office space is also used by those needing space immediately and therefore is sometimes used as a stop gap between offices.
Conventional space is often sought by stable companies looking for maximum customisation. These businesses tend to spend a lot more time finding their space as they have a lot to take into consideration and will generally be signing a long term deal.
If you need any help deciding what type of office suits your company please get in contact using the details below. One of our experts will be able to match your requirements to a range of different buildings and hand pick the perfect office space for you.
Contact Us
If you would like some advice on your office move you can reach one of our property consultants on 020 3434 3860. Alternatively you can email us at sales@reesa.com with details of your requirement.